2016 National Red Ribbon Photo Contest Winners
Thank you to everyone who participated in the 2016 National Red Ribbon Photo Contest. We received hundreds of entries and close to 100,000 votes in support of your entries. The contest is an opportunity to involve families and schools in spreading the Red Ribbon Week message widely in neighborhoods, communities and on social media. We are delighted to celebrate the following families, schools and communities working together to promote healthy, drug free kids.
Congratulations to the 20 winners from around the country who received the most votes in each category and region.
School Decoration Winners
$1,000 Bonus Prize - Sponsored by ARCpoint Labs
Jeniffer Gude
Air Base K-8 Center for International Education
Homestead, Florida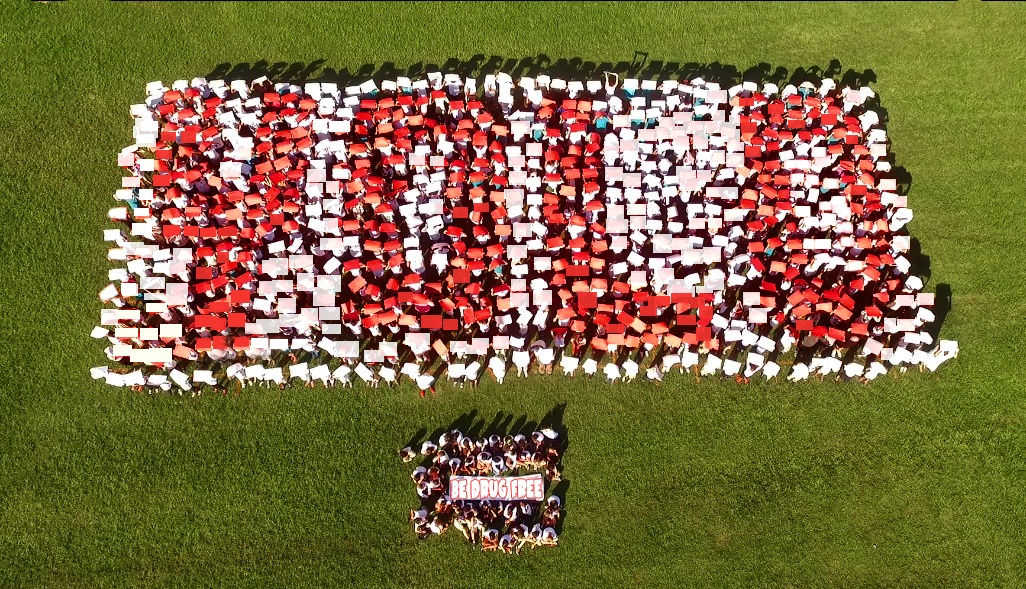 "It's something that the whole school took part in. It brought us all together. Sometimes it's hard to get the 1st graders to do something with the 5th and 6th graders. This initiative is a way to prepare our students for the future and try to have them make the best decisions and have a healthy way of living."
Jeniffer Gude, Teacher
Home Decoration Winners